Note: The term, "college major" can also be substituted with "university program".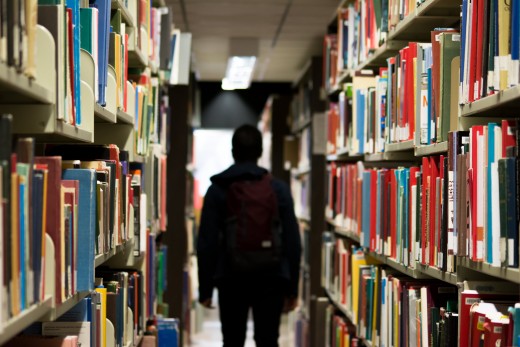 Choosing a major is a challenge that almost every student who plans to go college faces. In fact, many students are still contemplating on changing it again, even if they thought they made the right decision. A statistic from the University of La Verne's website says that 50% to 70% of students change their major at least once. With hundreds of programs to choose from, it's understandable why students may struggle so much.
How do you choose your major? There are several factors to consider and while you may not be able to decide your major immediately, you can inch closer and closer to your final decision by looking for sources which will help you with that.
Do note that the information that these sources will give you do not have to be strictly relied on; they just give you an idea of what your ideal major could be.
Academic Advisors
Your academic advisors are trained to help you with various problems regarding your academics with choosing your major as one of them. It's as easy as setting up an appointment with them and discuss your situation. They will help you by providing all the information you need and making sure you have a clear decision of what you want to major in. While academic advisors are a great source of information, there are some problems. First, you need to be a student to be able to contact them and on top of that, there are a limited number of them depending on your university, so it might take a while before it is your turn to see them as there are usually lengthy lineups.
Online Communities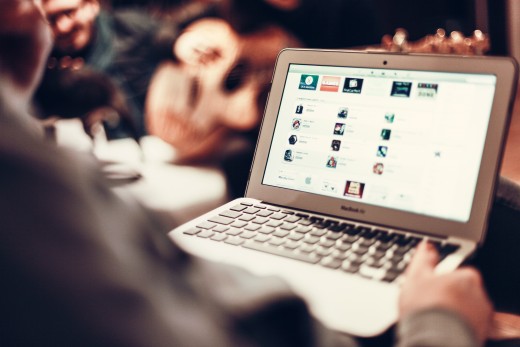 There are communities out there that focus on college. Most of the members have experienced the same problem of struggling to choose a major and can be there to help you and because most of them are still college students or were recent graduates, they understand what it's like to have this problem, making it easier to help you. Examples of such sites are collegeconfidential.com and Quora. When you post on those sites, make sure you provide as much detail as possible to make getting help easier.
There are some websites where you can take a quiz that will recommend majors to you. How it works is that it will ask you a series of questions, assess your answers, and thus, give you majors that would best fit you. The questions asked can include your skills, your interests, and what you would prefer. I personally like the following quizzes:
As you answer the questions, the shape of the compass below will change and your results will be given in the compass. The parts of the shape that point out the most will be your best options.
College Major Quiz by the Saint Louis University
The questions take on a "Would you rather" type of format and given this information, you'll obtain several results based on your answers.
Mymajors.com College Major Quiz
I like this quiz because it is in-depth and therefore, will give you a more precise answer. The only thing is that you need to make an account to use their assessment but creating one takes minutes.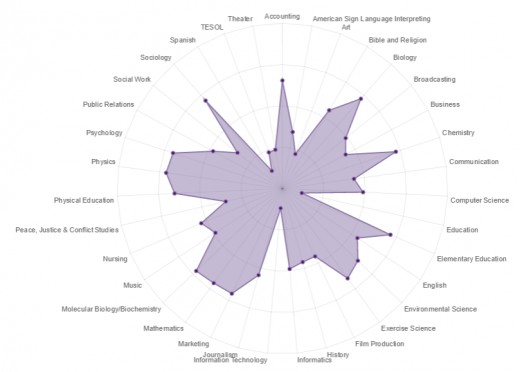 Videos
Videos can provide a brief but useful overview of college majors. Although informative, it should be noted that many of these videos are usually created by colleges and so it's obvious that they tend to be biased in favour of the major and the videos are more like an advertisement for the colleges. Nonetheless, if you focus solely on the information that you're looking for, you will find what you're looking for.
I would look for videos like the one below as they give an objective review of the major and even then, look for more videos on a particular major to get as many perspectives as possible.
Online Course Websites
Trying out courses first-hand is another effective way of deciding your major. I would have suggested that you sign up for a few courses at your school, but considering that you are spending hundreds of dollars on a class with the possibility that you may not even be interested in it, it is really not worth it.
With that in mind, here's my other suggestion that is cheaper, but will deliver the same results:
There are websites that offer courses for free called massive open online courses (MOOCs). As you are still exploring options, I would prefer taking the free courses just to get your feet wet and experience it first hand. Websites to check out would be Coursera, MIT OpenCourseWare, and edX. All you need to do is register for an account, browse the subjects that you like, and sign up for it. One of the good things is that you do not need to commit to it so if you happen to "fail", there are no consequences!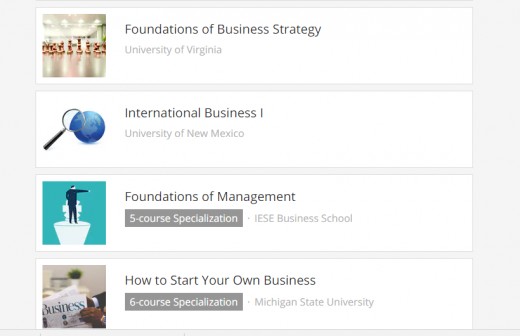 Conclusion
Choosing a major can be an overwhelming challenge. It is understandable if you struggle with it. While, this article may not be able to choose the right major for you, it can help you narrow down your options and lead you to the right direction.
I wish you good luck and hope you find your major!
If you have any suggestions yourself, I encourage you to share them in the comments below!